Far-reaching deep-plowing | For four consecutive years at the Las Vegas show in the United States, Ginto keeps his heart open and new
Views: 0 Author: Site Editor Publish Time: 2021-09-24 Origin: Site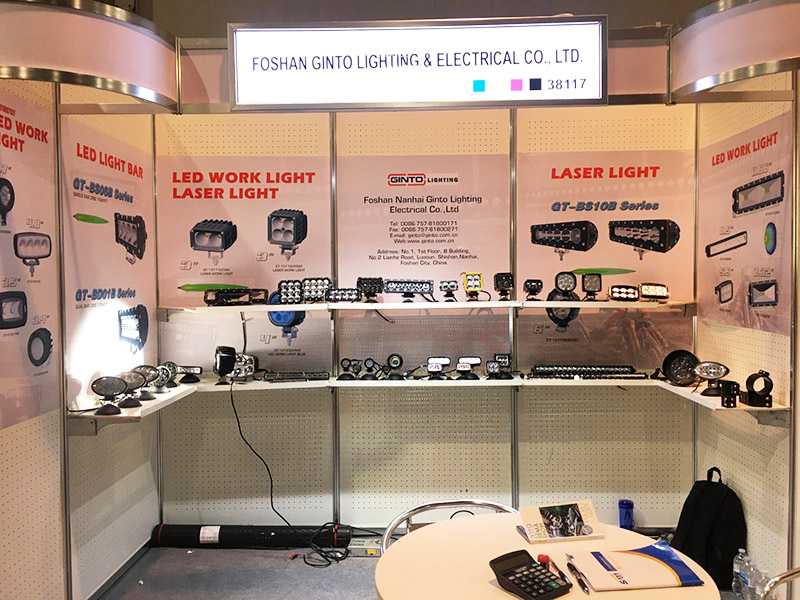 Far extension deep ploughing-4 successive year's Las Vegas Show in US
Ginto Remains true to original aspiration and keep developing new led products
AAPEX Show, as the world's largest international auto parts and after-sales service exhibition, it brings together auto parts users and after-sales service provider in central and South America, South America, Europe and the Middle East. It is one of the world's largest auto manufacturing trade fairs, having great trade effect in the auto parts industry in North America. At AAPEX, it is easily accessible to the buyers from all over the world, especially in North America. It is the best way to enter the auto parts market in North America and Europe for enterprises.
North American market is the world's largest auto parts demand market. The market capacity of auto parts products only in the US is 60 billion US dollars. More than half of those products rely on imports and a considerable part of them are imported from Asia, mostly are from China, with its high quality and low price, products made in China have won a substantial place in the North American market.
Ginto Lighting has attended the Las Vegas show for 4 successive years (2014-2018), professionally conquered the hearts of users from every detail. Since its established, Ginto Lighting has always adhered to the spirit of being responsible to society, customers and enterprises and the excellence of each product detail, keeping up with international development trends, constantly innovating new products, providing users with the highest quality products and services, and finally creating worthy value for customers.
During the three-day exhibition, Ginto showed all relevant new products, product concepts, product technologies, product processes, product materials in the field of automotive after-sales service for visitors from all over the world. At the fair, there were a lot of visitors stopped by the Ginto booth, many of them expressed their high praise and strong interest in the new products brought by Ginto and talked with the sales staff to discuss possible cooperation opportunities.
Looking back on the past and looking forward to the future, enterprise survives by quality, innovation and development. Ginto Lighting will still keep an eye on the development trend of the industry with an open mind,spare no efforts to grasp the market trend and produce more perfect products to our customers.
In the future, Ginto Lighting will also maintain its initial intentions with the ingenuity and purpose to build a global automotive lighting enterprise, go overseas and develop a broader international market, shouldering the heavy responsibility of leading the development of Chinese automotive lighting, moving forward bravely in the path of MADE IN CHINA, illuminating the wisdom of life for the global consumer!